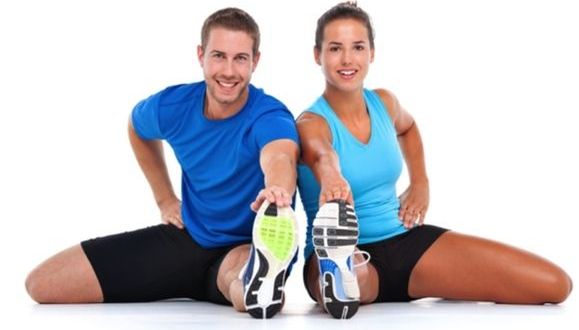 At the Y, we're for YOUTH DEVELOPMENT, HEALTHY LIVING, and SOCIAL RESPONSIBILITY. Part of our Area of Focus is to help you achieve good health through programs that feed your spirit, mind and body. The Sidney-Shelby County YMCA is pleased to include all Group Exercise classes with your membership as well as numerous other member benefits to help you achieve your health and wellness goals!
NEW! Check out our FREE Health and Wellness App: My PT Hub


Our NEW free Wellness app is one of the best ways to get started in your journey and get the most from your membership. Benefits of the app include:

• Calendar of classes and events
• Access to LIVE virtual group exercise classes
• Loads of great classes and pre-made
workouts
• Create your own personalized training plans
to meet your goals
• Plans supported with detailed videos and
instructions
• Habit tracker
• Nutrition component
• AND SO MUCH MORE!

TO GET STARTED:
STEP 1: Scan the QR code above with your mobile device
STEP 2: Click on "Buy Now" (it's FREE) to get started
STEP 3: Create your login and password
STEP 4: Fill out the requested info, including your membership card ID number
STEP 5: Use the link displayed to download the app!

For more information contact Susann Kleinhans, Wellness Director at skleinhans@sidney-ymca.org
GROUP FITNESS
Adult Group Exercise Classes are included with membership! Class sessions run monthly.
To register for a group exercise class, click here.

ONLINE Group Exercise Classes - another great member benefit! Join here.
When asked to join you MUST enter your barcode, name as it appears on your YMCA membership, and your email associated with your YMCA membership. Please note that your join request will be automatically declined if you do not enter these items. A YMCA staff member will verify your membership before approving. Please allow 24 to 72 hours for this to take effect.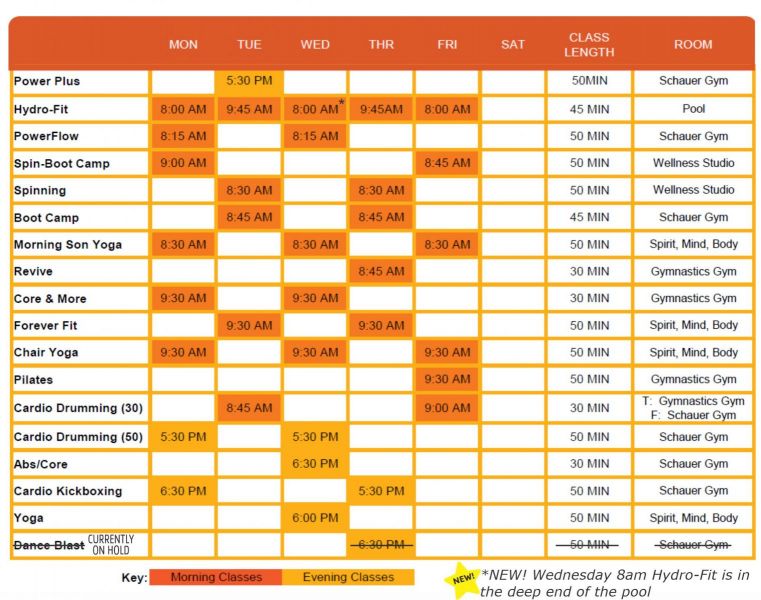 ACTIVE OLDER ADULST
At the Y, older adults are one of our greatest resources. We know that they are seeking a comfortable place to stay active, a sense of community and a desire to strengthen social ties. For good reason: socializing and volunteering have been shown to have positive effects on the health of older adults, and exercise has proven to promote mental agility, in addition to longevity and good health.
Aqua Senior Social
This workout time is low impact and high on social interaction! Participants are encouraged to work at their own comfort level while enjoying interactions with other participants. The slow and gentle pace helps keep joints' ROM (range of motion). A nice option for some individuals following surgery. 45 minutes. Self-Paced.
Forever Fit
This class includes strength and cardio exercises for active older adults. 50 minutes.
To register or for more information about times, ages, and program fees regarding Senior Programs at the YMCA, click here.
HEALTHY LIVING
Athletic Trainer Support Services
Jennifer Frey, MA, AT, ATC
In partnership with Wilson Health, the Y offers a licensed Athletic Trainer who provides complimentary services to our members. Service Hours are posted at the Welcome Center.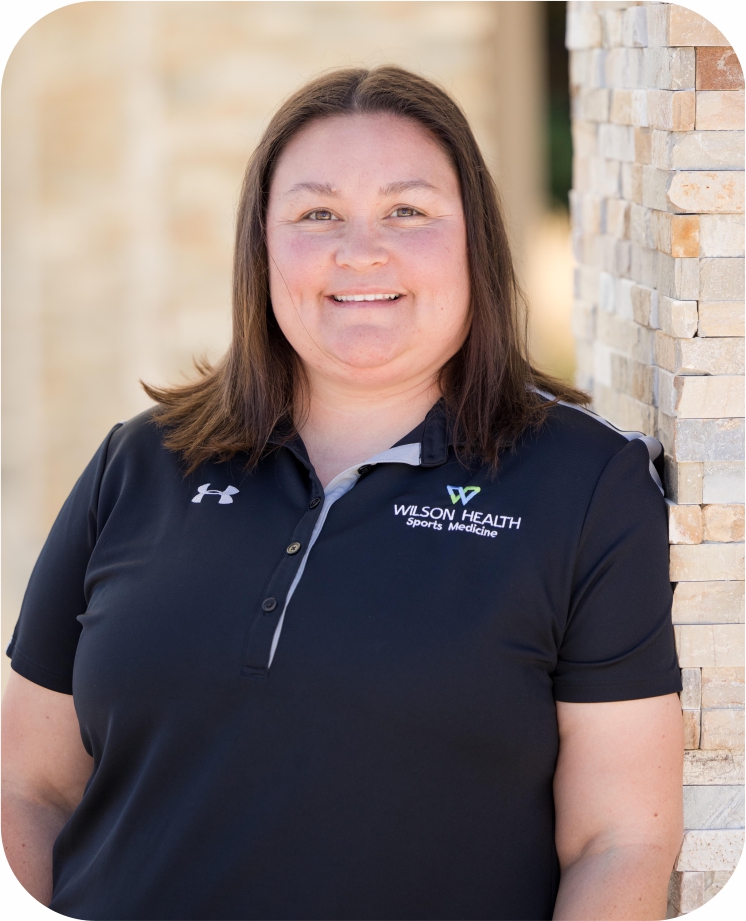 Appointments are encouraged but not required.
Call (937) 492-9134, x207
or email jfrey@wilsonhealth.org
HEALTH & PERSONAL TRAINING SERVICES
Comprehensive Fitness Assessments
Certified Personal Training
Athletic Trainer Services through Wilson Health
| | |
| --- | --- |
| To register or for more information about times, ages, and program fees regarding Personal Trainings at the YMCA, click here. | |
Comprehensive Fitness Assessments
A comprehensive fitness assessment includes measures of weight, resting heart rate, blood pressure, body composition, cardiorespiratory fitness, muscular strength, muscular endurance and flexibility.

Personal Training sessions are available for one-on-one support!

Call or stop by the Welcome Center to learn more. Package discounts available.
Certified Personal Training
Our YMCA Personal Trainers will help you achieve rapid results that last! We will base your workouts on personal goals, your metabolism and current fitness level. No matter what level of fitness you are in, we can tailor a program to keep you motivated and get you real results!
Losing weight
Reducing Stress levels
Training for sports or special events
Strengthening muscles and joints
Dealing with certain diseases and physical restrictions
Improving overall fitness
Reducing back pains
Remember, children and teens can reap many benefits from personal training. Lifelong habits are instilled in youth!
Sidney-Shelby Co. Family YMCA Certified Personal Trainers are:
Suann Kleinhans
Courtney Burns
Matt O'Leary
For private session prices, click here.
To register or for more information about times, ages, and program fees regarding Personal Trainings at the YMCA, click here.
GROUP WATER EXERCISE
We offer shallow water classes and deep water classes that give a cardiovascular workout using the water as resistance, but is easy on the joints. These classes are included with your membership!
For a current list of group exercise class offerings, click here to check out our Program Guide.
*Open Registration for Group Exercise classes begins one week before the start of each new monthly session. Register online or stop by the Welcome Center.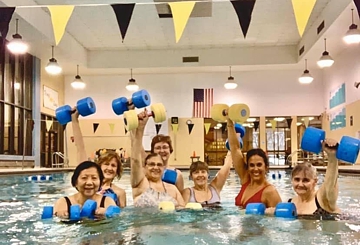 LIVESTRONG AT THE YMCA
OFFERING THE GIFT OF HOPE
For People In Our Community Who Are Or Have Experienced Cancer

Program Overview
LIVESTRONG at the YMCA is a free, 12-week program designed to meet the needs of adults with cancer before, during, and after treatment. It is proven, evidence and research-based program that empowers cancer survivors to take an active role in their own health by engaging in a strength and conditioning program at their local Y. Focusing on health, rather than the disease, LIVESTRONG at the Y helps cancer survivors more beyond illness to reclaim wellness in spirit, mind, and body.
Contact Suann Kleinhans for more information at (937) 492-9134, or email LIVESTRONG@sidney-ymca.org.
WELLNESS CENTER GUIDELINES
To avoid injury, be sure to perform adequate warm-up and cool-down periods (5-10 min.).
Always perform exercises with proper form in a steady and controlled manner.
If you feel exhausted or lightheaded, discontinue your workout.
Clothing should be comfortable and functional but not inappropriate (ie: no midriff showing, wearing shorts too short, etc.).
No opened toed shoes are permitted in the Wellness Center.
Be considerate of other members by observing the 30-minute time limit on cardio equipment during times of high traffic and allowing others to "work in" sets when using resistance training equipment.
Please be respectful and unload all resistance training equipment and place weight plates and dumbbells to their appropriate spot when not in use.
Teens 14-17 years of age must complete the YMCA's Teen Strenght Training Course or pass the Teen Strength Test to be permitted in the Fitness Center.
DELAY THE DISEASE

DELAY THE DISEASE
TOTAL HEALTH WORKS PARKINSON'S EXERCISE PROGRAM
Evidence-based group exercise
Optimizes physical function
Delays progression of symptoms

Sessions offered monthly
50-minute classes (choose)

Tuesdays and Thursdays

11 am (Basic) or 1 pm (Advanced)

Program led by certified YMCA instructors with support from Wilson Health therapists.
Care partners welcome

Space is limited!
This class is currently FREE to participants thanks to generous donations received through our 2021 Match Day program!

This is a fitness program that is easily adapted to individuals with all levels of the disease and equally valuable to those who have been newly diagnosed as well as those in progressed stages of the disease. It is designed to empower people with Parkinson's Disease (PD) by optimizing their physical function and helping to delay the progression of symptoms. These exercise classes are geared specifically to counteract the movement challenges experienced by people with PD.
To register or for more information about times, ages, and program fees regarding Healthy Living at the YMCA, click here.
Racquetball Reservations:
Click here to reserve the racquetball court.