Brain growth is stimulated by use for children between the ages of two and six, with completion of development by the age of seven. A program of physical activity into a child's life can strongly influence the process of brain growth and neurological organization. Classes offered for youth are specifically designed to stimulate intellectual growth as well as physical development. Our programs ensure that each child gets the opportunity to achieve his or her potential.
BASKETBALL:
Basketball Class
Learn the basic fundamentals of basketball; shooting, dribbling, rebounding, defense, passing, and much more! Or, if you're preparing to try out for a team, this class will help you grasp the concepts needed to help you refresh and improve your basketball skills before tryouts.
To register or for more information about times, ages, and program fees regarding Basketball Class at the YMCA, click here.
Co-Ed Basketball League
A fundamental basketball league that helps build basic skills for future athletes.
To register or for more information about times, ages, and program fees regarding the Co-Ed Basketball League at the YMCA, click here.
Lil' Hoops Basketball League
We are offering a way for younger learners to enjoy the game of basketball! Each child will be placed on a team and will be shooting at a hoop no higher than 6 ft. Games will be played with a soft, smaller basketball and played on only 1/4 of the court.
To register or for more information about times, ages, and program fees regarding Lil' Hoops Basketball League at the YMCA, click here.

SOCCER

If your child loves soccer, we offer one-one-one instruction as well as facility rentals for team play, soccer themed birthday parties, and more!
T-BALL AND PITCH LEAGUES (Summer)
T-Ball: The league encourages the basic fundamentals for the All American sport. Children will learn how to properly throw to a designated base and hit off a tee.

Pitch/T-Ball: Each child will receive up to 3 pitches from their coach before getting to hit off the tee. Each child hits each inning, outs will be encouraged.
Registration typically opens up in Spring for our Summer T-Ball and Pitch/T-Ball Leagues. Watch for more details in our Program Guide and on our Facebook and Instagram pages.
Martial Arts Class:
JUKIDO KAI: KARATE & JUJITSU
Taught by Sensei David Smith in the North Gym (gymnastics gym).
Students / parents will need to complete the waiver form and review the introduction packet before the start of class.
To register or for more information about times, ages, and program fees regarding Jukido Kai: Karate and Jujitsu at the YMCA, click here.
Sensei David Smith has had a lifelong passion for the study and education. A former Shelby County school system graduate, he began his formal martial arts training in Karate in 1995 with Sensei Shane Topp of Wapakoneta and then branched into many other predominately-Japenese styles. He obtained his first black belt in 2004 and now holds a variety of ranks in numerous styles, including Jujitsu, Judo, Aikido, Iaido, and others. He moved overseas to England fifteen years ago, teaching and studying around western Europe until he returned to Ohio in 2017. Sensi Smith's style was originally called Eugue Ryu and has now been incorporated into the Jukido Kai Sogo Budo system (Path of Soft Energy, School of Integrated Martial Arts). Sensei Smith also has a lifelong passion for Writing, Reading, Photography, Astronomy, and most outdoor activities (Hiking, Kayaking, Rambling). His classes in Sidney are associated with Sensei Ron Smith's school in Zanesfield and the YMCA in Marysville, Ohio, and with the (main) Hombo School in Wapakoneta.
In partnership with:
Jukido-Kai School-Martial Arts
13185 Wapak-Freyburg Rd.
Wapakoneta, OH 45895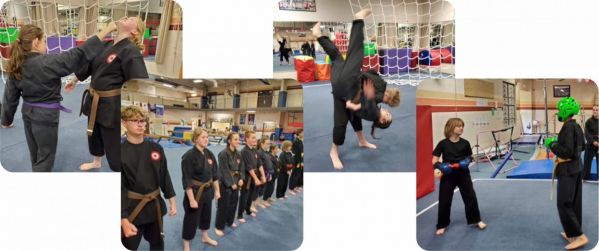 VOLLEYBALL
Volleyball League
Build a strong foundation for young volleyball players, through opportunities to learn the fundamentals of the game, proper mechanics, team dynamics, and game rules in our new co-ed volleyball league. Age and skill-appropriate adjustments such as net height, court size, and rule changes are made to enhance the learning and development experience and help them get to the next level.

For more information about when we run the league, as well as specific times, ages, and program fees regarding Volleyball at the YMCA, click here to see our Program Guide.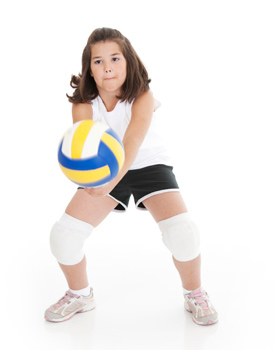 ONE ON ONE YOUTH SPORTS TRAINING
One on One Youth Sports Training include:
Baseball
Basketball
Football
Soccer
AND MORE
Our Youth and Wellness Staff can help you learn new skills and improve on existing ones. Call today to fund out how we can help improve your game!
Contact Tyler Barhorst, Operations Director, at (937) 492-9134, or by email at tbarhorst@sidney-ymca.org.
New! Ninja Zone
Our Ninja program is a fun, fast moving training program designed to develop participants' strength, coordination, balance, power and agility as well as their self-confidence. We utilize speed training equipment/drills, plyometrics, and body weight training to prepare athletes of all abilities for obstacle courses set up in the Ninja Zone. Equipment includes: Pegboard, Unstable Bridges, Cliffhangers, Rings, Beast Balls, Windchimes, Monkey Bars, Ring and Peg, Climbing Net, and more.
Little Ninja's: Join us as we go through all the different ways you can do the ninja course putting your ninja skills, strength and flexibility to the test! This class is for preschool beginners.

Ninja Zone: Our Ninja Training Program provides participants of all ages with ninja skills instruction in a safe and fun environment. This program focuses on further developing strength, flexibility, speed, and confidence through exercise, progressive skills lessons, games, and awesome obstacle course challenges.

Teen/Adult Ninja Zone: Our teen/adult classes are designed to challenge and support adults of all skill levels! Classes begin with a warm up, followed by demonstration and instruction on multiple obstacle courses/stations with variations to increase or decrease difficulty. Participants are split into small groups based on skill level and cycle through the courses together.
See the schedule of available classes here or stop by the Welcome Center.
Questions? Contact Rose Schutte, Program Director - Gymnastics and Special Events, at rschutte@sidney-ymca.org or call 937-492-9134, x224